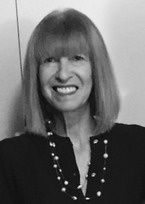 Memory is Our Home by Suzanna Eibuszyc
I want to thank all my passionate supporters, for all of your help throughout this life-altering process, which has brought me closer with my mother and her incredible journey through life.
My book is a rich, living document, a thirty-year account that reveals in vivid details Jewish life in Poland that was decimated by the events of WWII. The book pays tribute to the chapter in our history that is now almost forgotten. I make a point that this very personal story is told on the background of twentieth-century history so that Memory is Our Home can be used as an educational tool, especially at the high school level.
This book is based on my mother's Roma Talasiewicz-Eibuszyc diary, her writings about Warsaw Poland during the interwar period and the six years during World War WII surviving throughout Soviet territories. Interwoven with her writings are stories she related to me throughout my life, as well as my own recollections as my family made a new life in the shadows of the Holocaust aftermath in Communist Poland after the war and into the late 1960's.
Professor Wiesel was instrumental in my translating and researching my mother's journals, but my awakening to the dark period in the chapter of the Jewish history happened earlier, 1971-1974, at CCNY when our paths crossed while I was taking his classes at the department of Jewish studies. It was in his classes that the things that bewildered me as a child growing up in communist Poland in the shadows of the Holocaust aftermath started to make sense. It was then that I asked my mother to start writing her journals. My mother hesitated at first. What I did not understand at the time was that in order for her to write she had to recall painful memories, she buried deep inside her, but she knew her generation had an obligation to bear witness.
On the day of her death in 2006, I found the box containing the pages of my mother's diary, covering thirty years of her life. In a thin, shaky handwriting she recalled heart-searing memories that began with being born a Jew in Warsaw in 1917 and ended with WWII, her return to Poland after surviving six years throughout remote corners of Soviet Russia. I proceeded to translate her story from Polish to English, quickly realizing how important it was that the stories of her life, as well as the legacy of Jewish life in Poland be remembered by generations to come.
Authors:
Roma Talasowicz-Eibuszyc. At age 50, after working in a factory all day long, she enrolled in night school and soon became fluent in English, was able to get a job in a bank, persevered and never gave up, and always tried  to better her situation.
As a young child Roma was educated in the Polish school system. In her youth she joined the Bund movement. Their philosophy had a great impact on her way of thinking for the rest of her life. While still in Warsaw Roma endangered her life many times fighting for workers' rights, for socialism. Before her death in 2006, she wrote her memoir, Beshert – It Was Meant to Be.
Suzanna Eibuszyc. Memory is Our Home, the Story of Roma Talasiewicz-Eibuszyc is based on my mother's journal and on my memories growing up in Communist Poland.  I translated and research her diary starting in 2006. I was born in Poland, lived in NYC, Calabasas, California, now in South Carolina. 
On the day my mother died, I opened the box containing the memoir which she had brought six years before from NY to Los Angeles.  As I started to read her pages, my own childhood in Poland came to life.  My mother's pages took me back in time, to the stories she shared with me about herself when I was a child.
When my mother died, it was Professor Elie Wiesel that I contacted first.  He encouraged me to start translating the memoir and not be afraid of the journey ahead. We need to rescue stories like this from obscurity and share them with future generations. To quote Elie Wiesel "We must bear witness. Silence is not an option."
I thank my family, friends, and colleagues and at the advice of a literary agent for inspiring me to work on the book.  They all believe this is an important story, both historically and on a human level.  I want to bring my mother's book out of obscurity so that future generations have a way to remember my mother's generation vanished world, and to pay tribute to a thousand yearlong Jewish legacy in Eastern Europe.
This memoir will become an important source in the historical investigations of social history of Eastern European Jewish women and Jewish family between the years of 1918 and 1968.
I graduated from CCNY with a BA, at the department of Jewish studies is where I first met Professor Elie Wiesel.  I received MA from UCLA, and was awarded a grant which allowed me to travel to Poland and Israel. Meeting professor and writer Elie Wiesel made me realize the importance of Holocaust survivors' stories.  I insisted my mother write down her incredible life story spanning some thirty years.  It was always her desire that we work together on her book, but her wish did not materialize.  It was after her death that I reconnected with Professor Wiesel; he more than anyone else gave me the courage to understand what my mother lived through. I was now ready to confront the ghosts of my childhood.  And ultimately I addressed how growing up with the trauma of Holocaust aftermath was transmitted from my parents to me.
During the past six years I published essays from the book, California Writers Club 2007, Women in Judaism: A Multidisciplinary Journal 2008, Jewish Magazine October 2010, The Jewish Writing Project, September 2010 and November 2010, Jewish Magazine June 2011, Poetica Magazine 2012, Winnipeg Jewish Review 2012, Aish.com 2012.
Hadassah-Brandeis Institute Award, 2012, "Your mother's memoir will become an important source in the historical investigations of social history of Eastern European Jewish women and Eastern European Jewish family in the years 1918-1968."
Hadassah-Brandeis Institute Blog 8-26-15.
http://blogs.brandeis.edu/freshideasfromhbi/memory-is-our-home-a-seed-planted-in-childhood/
Follow us:









Thanks for sharing 🙂